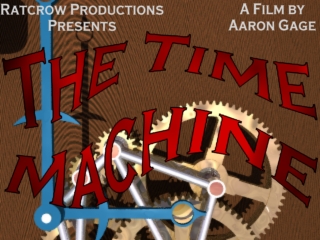 ---
Click the link above to view the animation from the IRTC servers. This animation was entered in the January-August 1999 Internet Ray-Tracing Competition for the theme of Gadgets and Odd Devices. This was my fifth animation, in which I tried using more surface detail and fewer objects, unlike the Toys animation, which relied on more objects to get the sense of detail across. I am quite happy with the results.

The idea behind the animation was inspired by such things as Deep Thought in "The Hitchhiker's Guide to the Galaxy" and a wry sense of irony. Parts of it go by pretty fast, but all things considered, this is for the best.
---
All rights to the above image and animation are reserved by its creator, Aaron Gage.